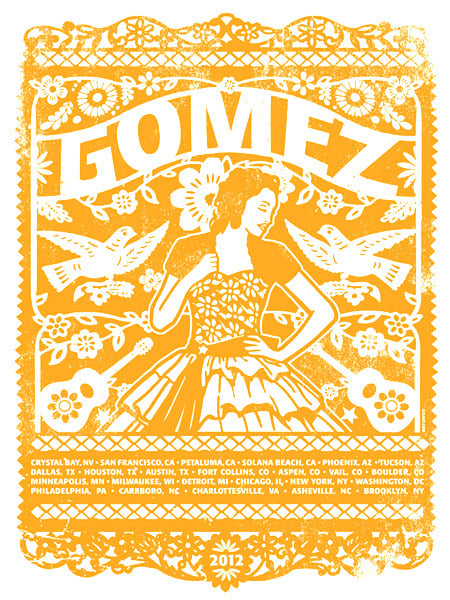 Gomez Band Yellow Main US Tour Poster 2012
$

30.00

/ Sold Out
---
Size: 18 inch x 24 inch
1 color silk screen
Signed Artist Edition by Gregg Gordon / GIGART
This poster was created for the band Gomez.
It was printed in 3 different colors and used for the Main Tour Poster of the 2012 tour.
This is the Yellow Version.
This has the look of the paper cut artwork used to decorate celebrations.
They had a theme of The Quinceanera for the tour.