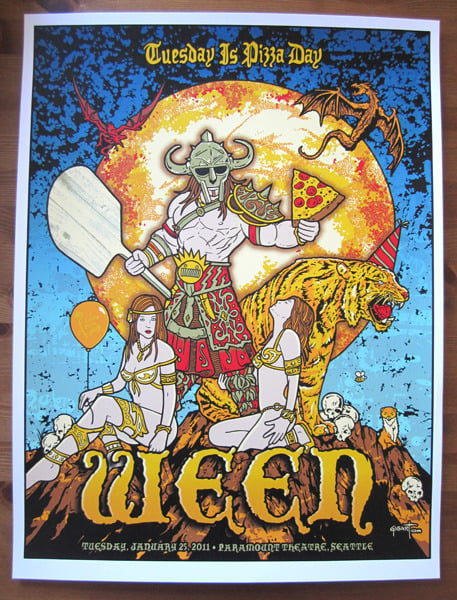 Ween Seattle Pizza Day Blue Variant Poster 2011
$

0.01

/ Sold Out
---
Very limited amount available at this price today only.
Size: 18 inch x 24 inch
9 color silk screen + split fountain gradient background.
Signed Artist Print A/P by Gregg Gordon.
This poster was created for the band Ween.
It is a Blue Variant to the original Poster.
The show was January 25, 2011 at the Paramount Theatre in Seattle, WA.
Whether you are a fan of the band, or just a fan of the artwork, this is a killer print to add to your wall.
Tuesday Is Pizza Day, as the lyrics of the song Someday say...and this epic poster lets you know.
Get this today while you can.