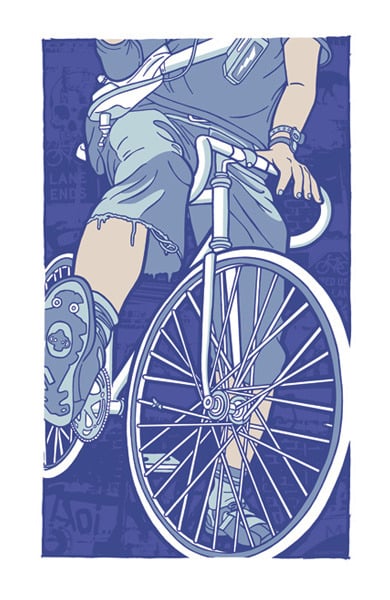 Bike Lane Ends Art Print
$

20.00
---
---
Size: 13 inch x 20 inch
4 color silk screen
Signed and numbered by Gregg Gordon of GIGART of 59 prints.
This Bike Print was silk screened live at the Flatstock 31 Poster Show at The Bumbershoot Festival in Seattle over Labor Day Weekend 2011.
Andy "Squeegeeville" MacDougall did his magic on this art print that I created.
There were only 59 printed and we split the run.
I only had 28 prints to start with so with this limited quantity, you should get one while you can.