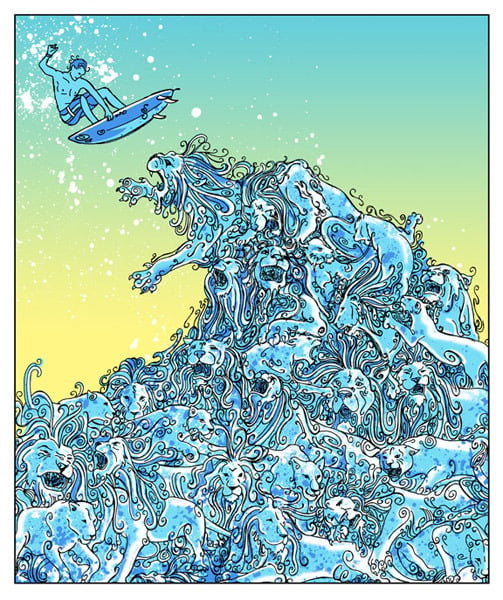 Blue Lion Wave Art Print
$

40.00
---
---
Size: 18 inch x 21 inch
4 color silk screen
Signed and numbered of a series of 100 by Gregg Gordon
This art print is a beautiful 4 color silk screen.
The image is of a surfer riding the wave of lions!
You have to see it in person. The colors and gradient really make this print special. Get one today.
There is also an Orange Variant of this print available in our store. Check it out.