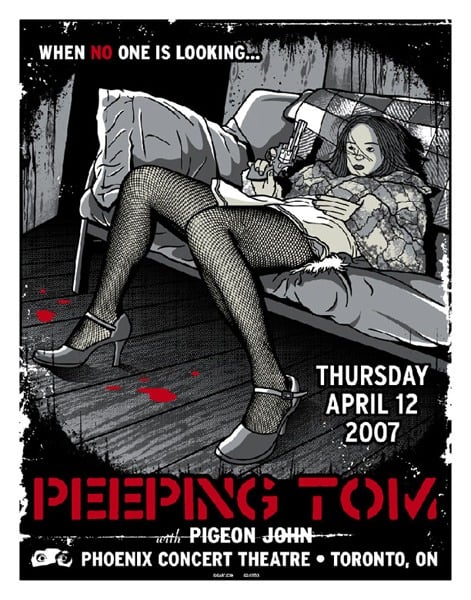 Peeping Tom Poster 2007
$

15.00

/ On Sale
---
---
Size: 22 inch by 26 inch
5 Color Silk Screen
Signed & Numbered of a series of 225, by Gregg Gordon of GIGART.
This poster was created for the band, Peeping Tom. One of the many side projects of Faith No More lead singer, Mike Patton. The show was with Pigeon John at the Phoenix Concert Theatre in Toronto, ON, Thursday April 12, 2007.
Other Patton Side projects include: Mr. Bungle, Tomahawk, Fantômas, Lovage, The Dillinger Escape Plan, Peeping Tom, and others.