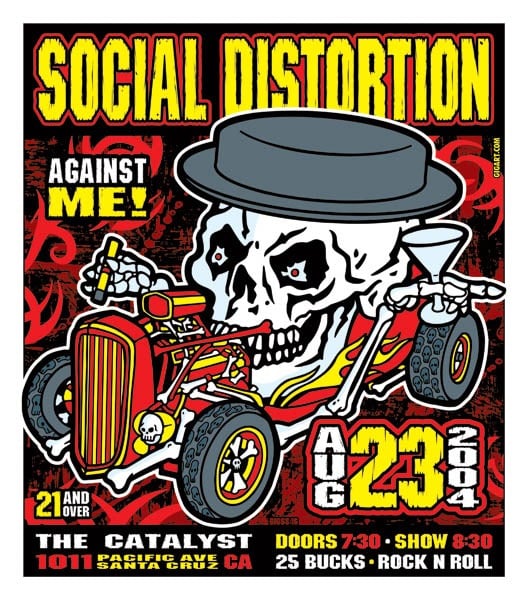 Social Distortion Hot Rod Poster 2004
$

15.00

/ On Sale
---
---
NOTE:
I noticed that the remaining copies of these prints have a crease in the bottom right corner of the white border area. It does not effect the artwork, and can be framed out if needed. There are no returns for this issue noted above. Still a killer print.
............
Size: 22 inch x 25 inch
5 Color Silk Screen
Signed by Gregg Gordon of GIGART
This poster was created for Social Distortion and their show in Santa Cruz at the Catalyst in 2004. Against Me! opened the show.
This print is a companion piece to the Social Distortion Print made in 2001 with the same theme, but a Motorcycle. You can see that print here on our store.
This poster takes the Social D Skeleton Logo with cigar and martini and makes it a bad ass Hotrod!