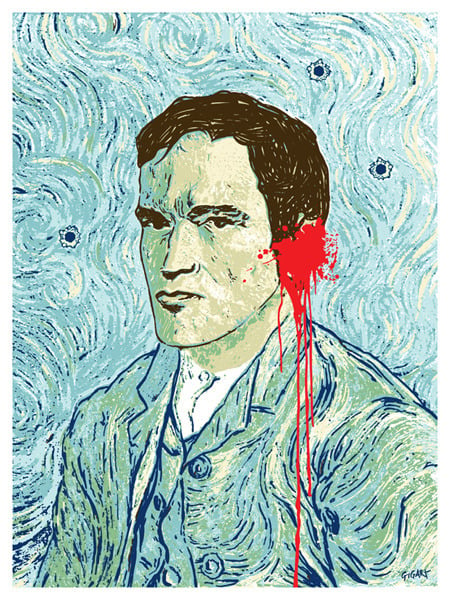 Van Tino Quentin Tarantino Art Print
$

200.00
---
---
Size: 18 inch x 24 inch
8 color silk screen
Signed Artist Proof by Gregg Gordon of GIGART.
Found one more! Get it before it's gone!
This poster was created for the Quentin vs Coen Art show that took place at the Bold Hype Gallery in New York City in 2011.
This event had all the artists create a piece of art from any of the two directors movies.
I chose to do a portrait of Quentin Tarantino as a Van Gogh Painting.
The bloody ear references the memorable scene in Reservoir Dogs.
There were only 50 prints made and most have sold since the show.
Now is your chance to get one. Do it!