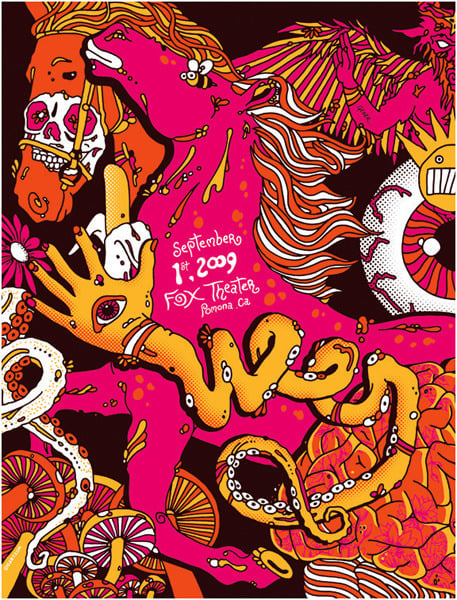 Ween SoCal Stallion Poster 2009
$

125.00
---
---
Size: 16 inch x 22 inch
4 Color Silk Screen
Signed Artist Print A/P by Gregg Gordon
This Ween poster is one half of a set that when put together makes one huge ridiculously fun poster.
This show took place at the Fox Theater in Pomona, CA on Sept. 1, 2009.
Whether you are a fan of the band, or just a fan of the artwork, this is a wild print to add to your wall.