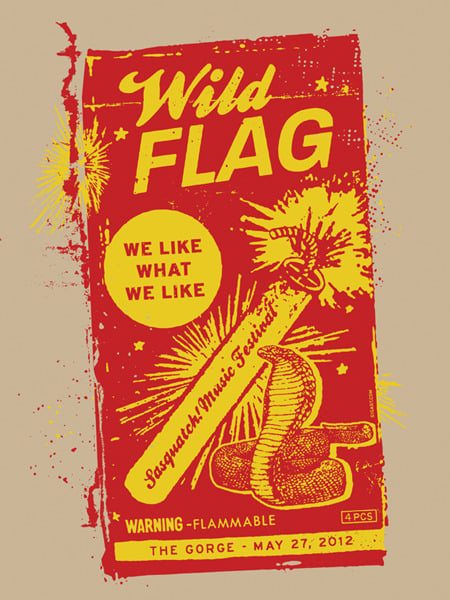 Wild Flag Poster 2012
$

15.00

/ On Sale
---
---
Size: 18 x 24 inch
2 color silk screen
Paper: French Sand Speckletone.
This is a poster that was created for the band Wild Flag for a show at the Gorge May 27, 2012 as part of the Sasquatch Music Festival.
The image on the poster was inspired by the songs and lyrics from their latest album.