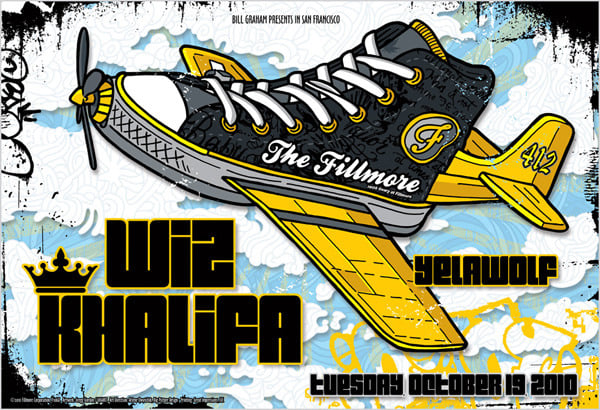 Wiz Khalifa & Yelawolf Poster 2010
$

25.00
---
---
Size: 13 x 19 inch
Litho
Signed by Gregg Gordon of GIGART
This is a poster created for the Fillmore in San Francisco for a show with Wiz Khalifa and Yelawolf on Tuesday October 19, 2010.
The poster has lots of imagery from Wiz and his lyrics such as Chuck Taylors, Planes, 412, Black and Yellow, Name in the Clouds, Crown, and it even has the tattoos from his body on the shoe!
This is a must for any Wiz Khalifa fan.